Trained.
Professional.
Experienced.
It's Better Inside
With Us.
HVAC Installation & Service
Providing the right "climate" for business is paramount to being successful in today's marketplace.
Working in an environment where the air is always too hot, too cold or just stagnant negatively impacts employee productivity. We can assist you in identifying and correcting these problems. We have successfully resolved many types of temperature, humidity, air flow and air quality issues by either installing new heating and air conditioning equipment designed specifically to address the problem or by upgrading the existing systems to meet changes in design criteria. Our experienced staff of HVAC professionals are available to assess your needs and design a cost effective solution.
Summit Mechanical, Inc. is a multi-faceted company providing commercial, institutional and industrial clients in Delaware, New Jersey and on Maryland's Eastern Shore with a broad set of mechanical services. Our clients include Schools K-12 and Higher Education, Hospitals and Industrial Process and Manufacturing facilities. We have a "Customer for Life" philosophy at Summit Mechanical, Inc. We partner with our customers helping provide budget pricing, value added engineering services and design assistance.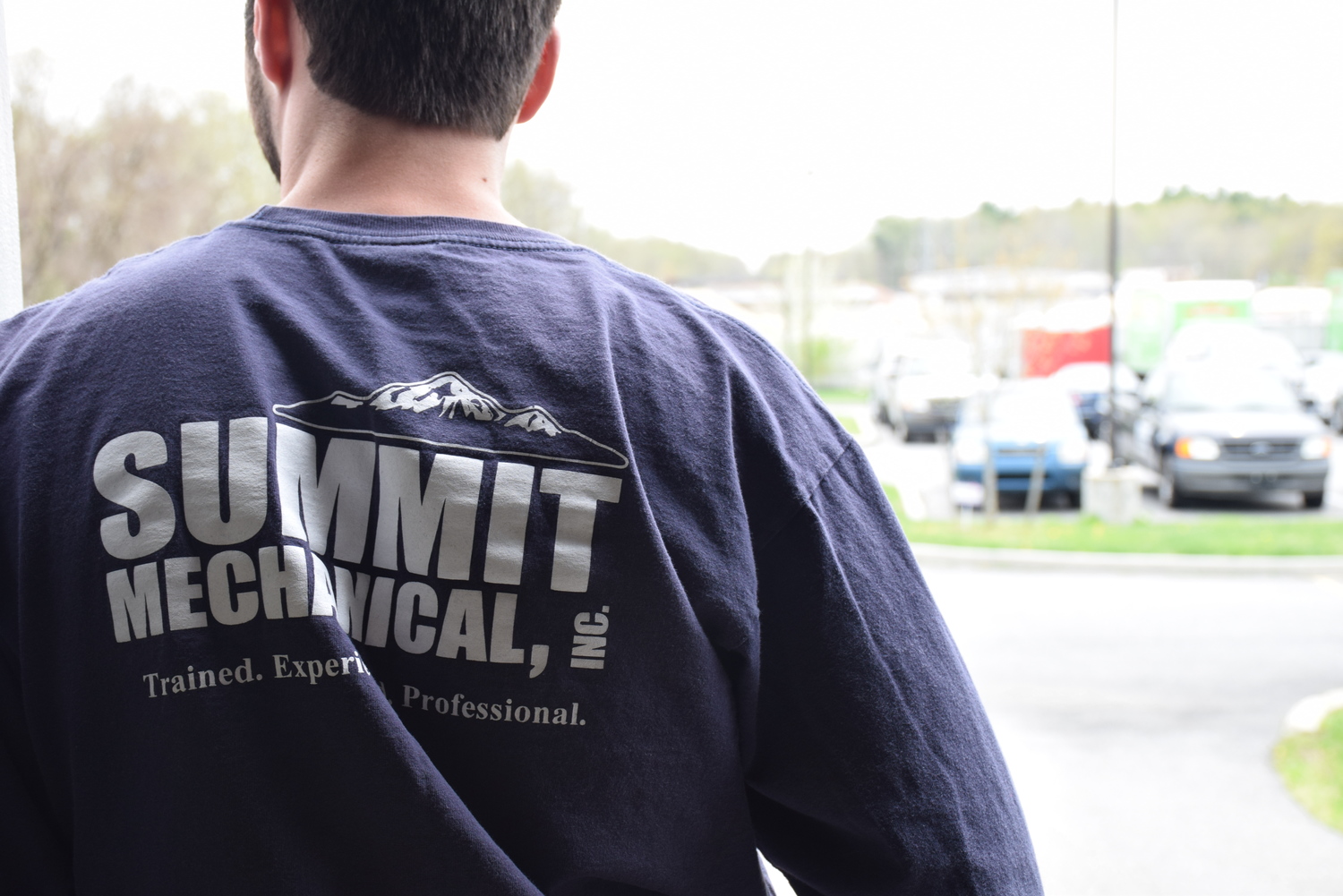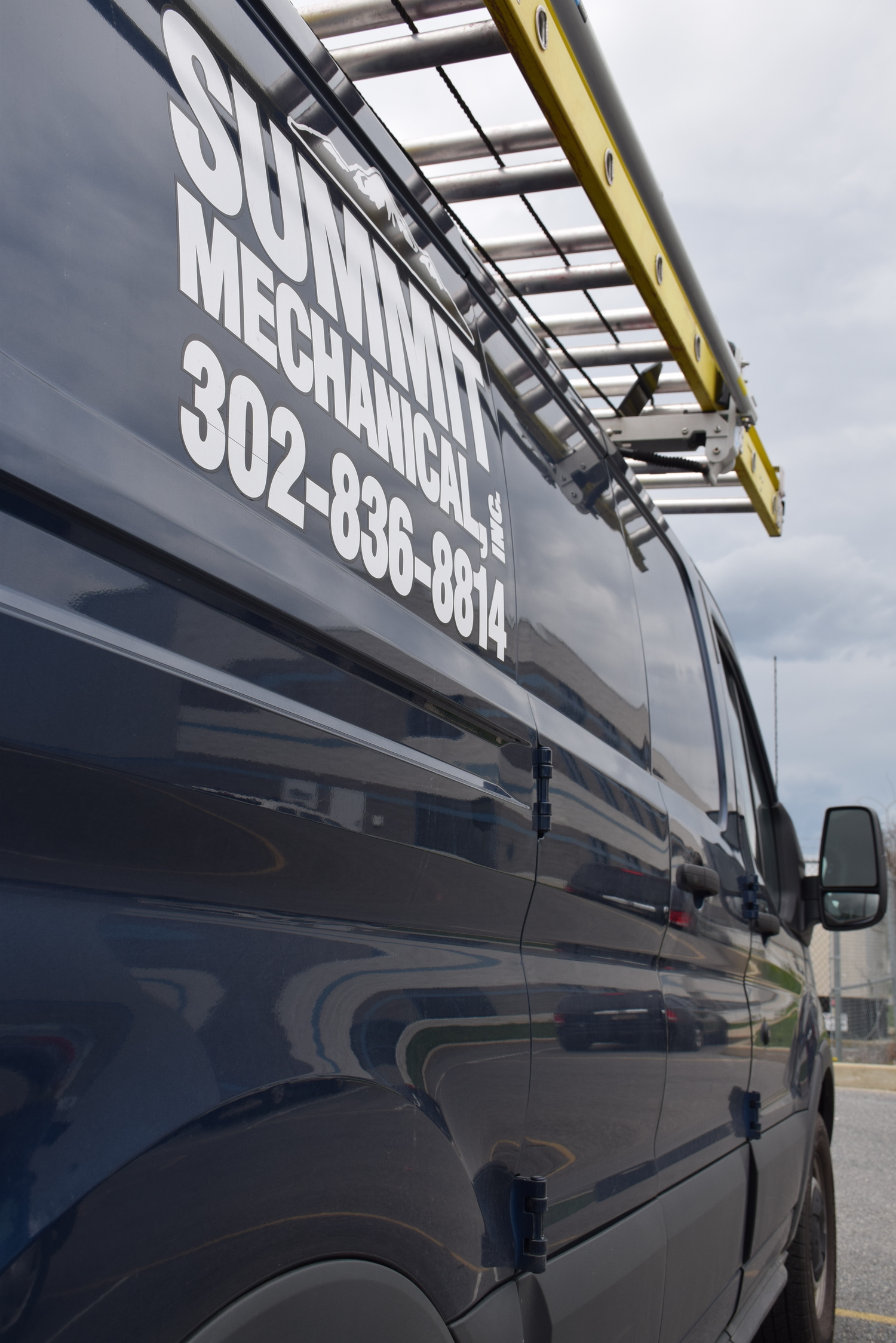 We take pride in the level of workmanship that we deliver and that our clients have come to expect.
Your plumbing system consists of a complex network of water supply lines, drains, and pipes. Sometimes your pipes can freeze, burst, or leak. When this happens you need a plumber who will respond immediately and have the problem fixed right the first time.
Summit Mechanical, Inc. employs a team of licensed Master Plumbers that have all the experience to get your job done right. Most importantly we will get the job done on budget. From major installations, to complete overhaul of existing equipment and systems, the Summit team is ready to serve you.
PLUMBING SERVICES
Systems Re-fits
New Build Installations
Back Flow Prevention
Sump Pump Systems
Water Heater Repairs & Installation
(gas, electric, tankless)
Boiler Repairs & Installation
Drain Cleaning
Water Meters
Gas Meters
Steam
Does your sewer need to be repaired? Sewer lines that lead to your facility can have unknown problems. Do you suspect that the lines are not clear, or there's some sort of trouble lurking underground? Using the latest technologies available, our plumbers will quickly diagnose your sewer problem. Over time sewer lines can become clogged and waste can backup into your business. Whether it be tree roots or just the consistent and heavy usage that your sewer's drain pipe has faced over the years, we will work to prevent the same problem from happening again.
SEWER SERVICES
Sewer Repair
Trenchless Sewer Repair
Sewer Cleaning
Sewer Replacement
Drain Line Cleaning
Spot Pipe Repairs
Line Jetting
We pride ourselves on an ability to promptly and professionally address each situation, ask intelligent questions and provide a cost effective solution.
Summit Mechanical, Inc. has the experience and qualifications to complete your industrial piping project from the beginning to the end, while meeting the most stringent requirements. If you need a pipe system installed or services at your property, your services will be completed with precision by an experienced technician.
We're available 24/7 for full service piping services:
Alterations & Repairs
Hydraulic Piping
Fusion/Hot Air Welded Piping Systems
Mechanical Joint Piping Systems
Steam & Condensate Piping Systems
Carbon Steel & Stainless Weld Piping
Certified Weld Repairs
Victaulic-grooved Piping
Underground Piping
Gas Piping
It's Better Inside With Us.
After you've invested in creating the optimum working environment, service is the key to maintaining it. As a successful service provider, we have a true understanding of what it takes to get the job done. Knowledgeable professionals, trained to ask intelligent questions and meet the urgency of your needs, will respond to your call. Working as teams, our employees share their accumulated knowledge in order to get your equipment back up and running as quickly as possible. We take a proactive approach to reducing the amount of "down time" and "emergency" calls that you typically experience with aging equipment - but emergency service is always available 24 hours a day, 7 days a week.